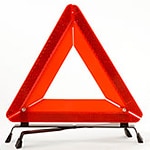 When you're in an accident, the last thing you're probably thinking about is documentation. At Lewis Motor Sales Inc, we want to help you collect all the information you need to deal with your insurance company and other influential individuals. The following documentation tips will help you efficiently gain the information you need for essential post-accident follow-up conversations.
You need to get as much information as you can at the scene of the accident. Be sure to get the other driver's contact, registration, and insurance information. Make sure you know the other vehicle's color, make, model, and license plate number.
While you're writing down that information, it's also important to get images. Use your smartphone's camera and take pictures of the accident scene. Be sure to include the point of impact for both vehicles and the Lafayette, IN road section where the accident occurred.