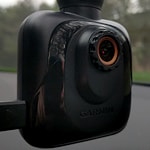 A dashcam is a favorite for those drivers in Lafayette, IN who love going on adventure trips. It gives you the opportunity to record and replay the moments later or post them on your favorite social media platforms. Modern dash cams have the provision to save the footage in the cloud so that you can record your entire trip and revisit them at any time.
Dashcams have come a long way since their inception. There are a number of handy features included in these high-quality cameras that our team at Lewis Motor Sales Inc believes can help you in a variety of ways. Latest dash cams allow you to give voice commands and will also give you audible status updates, ensuring your recording are always up-to-date and that you are alerted in real-time of any issues with your camera or storage space.
When taking your car to a garage, but you can't wait for the car due to some urgent matter, you can always count on your dashcam to record and confirm that the service you needed was performed.