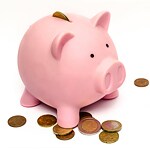 If you'd love to head out of Lafayette, IN on a road trip with friends or family, but you're not sure if you can afford it, our team has a few money-saving tips for you to consider.
Bringing your vehicle for servicing at Lewis Motor Sales Inc before hitting the road may help you avoid the hassle and expense of dealing with unexpected repairs at an unfamiliar service center far from home. Properly maintained vehicles also generally operate more efficiently, leading to lower fuel expenses on your travels.
Additional ways to save money include camping in a state or national park instead of paying for a hotel or house rental and foregoing big-ticket tourist sites in favor of free or low-cost entertainment options. Packing along a cooler filled with your favorite foods and only visiting a restaurant for one meal a day will also save time and money over the course of your trip.