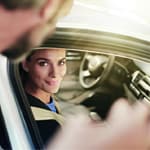 As you know, buying a used car is a great way to help your money go further while still getting the things you need in Lafayette, IN. In order to make sure you are happy with your purchase, the team at Lewis Motor Sales Inc would like to share a few tips.
Having a set budget in mind before beginning is key. As a rule of thumb, your loan payment should not be more than 10% of your monthly take-home pay. You also need to account for fuel and insurance costs, as well as maintenance at some point down the road.
Create a list of vehicles that you are going to target. Your list should factor in the vehicle type you are after, how old of a vehicle you are willing to buy, the mileage you are looking for, and any brand preferences you may have. At the same time, keeping an open mind can help you find the perfect fit.