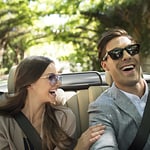 Careful planning is key to ensuring that your road trip succeeds and you stay safe along the way. To make the most of this experience, here are some must-have tips for having an unforgettable journey:
1. Plan - Before departing, ensure you are well-informed of your route and consider traffic conditions. Additionally, plan for rest stops regularly during the journey to stay energized.
2. Be prepared - Always come prepared with a spare tire, the tools you need to replace it, and other useful items like an additional phone charger, flashlights, light snacks, and water.
3. Stay alert - Stay focused while on the road by avoiding distractions such as cell phones or loud music, take frequent breaks if you feel tired, and never drink alcohol before driving.
4. Prepare for emergencies - Prepare yourself for any eventualities by assembling a contacts list of important numbers to reach out to in times of peril.