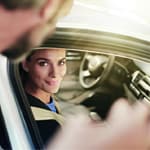 When buying a used car from Lewis Motor Sales Inc in Lafayette, IN, it is essential to ensure you are getting a reliable vehicle for your money.
1. Research the Vehicle History - Before purchasing a used car, research its history as much as possible. Check websites such as Carfax or Experian's AutoCheck for an in-depth look into the vehicle's past ownerships, maintenance records, service histories, and any accidents it has been involved in.
2. Get an Inspection - Have a certified mechanic inspect the vehicle before signing on the dotted line. This will inform you of any underlying issues that may not be apparent to the untrained eye.
3. Test Drive - Take the car for a test drive and pay attention to how it handles. Make sure no strange noises are coming from under the hood or other areas of the car. Also, ensure all the electronics, such as air conditioning and radio, work properly.