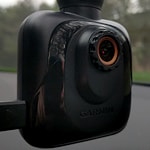 Dash cameras are most commonly associated with police cars and other emergency vehicles, but they can be quite useful for almost any driver. We here at Lewis Motor Sales Inc want everyone to get the most out of their vehicle, so here are a few reasons why you should use a dash cam.
A dash camera can provide valuable information if you ever need to challenge a traffic ticket or insurance claim. There is no better way to prove you did not run a red light or were not at fault during an accident than by having a video recording of the incident in question.
You can also have a good time reliving memories of a long road trip outside of Lafayette, IN with a dash camera. It can be hard to fully enjoy the beauty of our country when you are driving. Experience everything from a new perspective by watching the recording of your trip.